2019 BIO World Congress Start-Up Stadium Advisory Committee
The 2019 BIO World Congress Start-Up Stadium Advisory Committee is comprised of experienced leaders with perspective on current issues and priorities for the industry.
Brian Baynes, CEO, MODO Global
Brian is the current CEO of MODO Global Holdings based in the greater Boston area. He is founder and chairman of Midori USA, which is commercializing a novel technology for production of renewable sugar and fiber. Previously, Brian co-founded portfolio companies Codon Devices and Celexion, and he worked closely with Adnexus, BG Medicine and Epitome Biosystems.
Prior to joining Modo Global Holdings, Brian was a venture partner with Flagship Pioneering, an engineer at ExxonMobil, and a Director in the MIT School of Chemical Engineering Practice at Mitsubishi Chemicals and General Mills. He holds a B.ChE from the University of Delaware and a Ph.D. from MIT, both in chemical engineering.
Neil Cameron, Investment Director, Advanced Materials, Emerald Technology Ventures
Dr. Neil Cameron, Ph.D., serves as an Investment Director, Advanced Materials at Emerald Technology Ventures AG. Dr. Cameron is responsible for the advanced materials and processes. Dr. Cameron is involved in all phases of the investment process ranging from preliminary evaluation to assisting management during the investment period. Prior to joining Emerald in 2006, he served as a Project Leader and Staff Scientist at the National Research Council of Canada (Industrial Materials Institute), a Research Associate at McGill University, and consulted on technical and IP issues.
Dr. Cameron's recent projects have included work in nanotechnology, high-fidelity micro- and nanofabrication, polymer synthesis and applications, and interfacial interactions. Dr. Cameron is a Reader in Macromolecular Chemistry and is the Associate Director (Durham) of the Interdisciplinary Research Centre in Polymer Science and Technology (Polymer IRC). He has an active research group consisting of postdoctoral and postgraduate research scientists working in a range of areas including: the development of novel porous polymers for a variety of applications; the production, properties and applications of glycopolymers; and the use of controlled polymerisation methods to make new polymer architectures. His research to date has led to the publication of more than 50 articles, reviews, book chapters and patents and he has made 45 research presentations at conferences and colloquia.
Dr. Cameron has 15 years' experience in the preparation of highly porous polymers, particularly using emulsions as templates. His recent work has focused on developing methods for controlling the morphology and properties of these materials. He serves as a Director of Advanced BioNutrition Corp, TerraLUX, Lucintech and Xunlight. Dr. Cameron is on the Technical Advisory Board of SDC Materials and supports Emerald & management at ARXX and Azzurro. He served as a Member of Scientific Advisory Board of ReInnervate Limited. Dr. Cameron is the co-inventor of a patented water-purification resin. He is fluent in English and French. Dr. Cameron holds a Doctorate in Chemistry from McGill University and a B.S. Chemistry and Biochemistry from the University of King's College, Dalhousie University.
Collapse Detail
Asheesh Choudhary, Commercial Development Director, Cargill
A leader in one of the largest global companies with global leadership experience in chemicals, food andhealthcare industries in strategic sourcing, procurement, general management, P&L, product management.
Daniel Cosgrove, Chief Strategy Officer, Growers Edge
Daniel J. Cosgrove serves as Chief Strategy Officer at Growers Edge in San Diego, CA. Previously, he served in both business and legal capacities, including Vice President of Business Development at DuPont Pioneer and most recently Global Leader, Corporate Development and Licensing at Corteva Agriscience. In these roles, Dan was at various times responsible for mergers and acquisition activity, venture and fund investments, and all licensing and collaboration activity of the company.
A native of Sioux City, Iowa, Dan received a Bachelor of Science degree (BS) in engineering from Iowa State University, a law degree (JD) from Drake University, and a Master of Business Administration (MBA) from MIT Sloan School of Management. He came to Pioneer from the law firm of Zarley, McKee, Thomte, Voorhees & Sease in Des Moines, Iowa where he was a partner and practiced primarily in the area of patent litigation. He is a member of several bars including the State Court of Iowa and the United States Supreme Court, is licensed to practice before the U.S. Patent and Trademark Office, and has served on local, industry and philanthropic boards.
Jim Eiler, Principal, Eiler Capital
An independent investment banking firm leveraging our food, agribusiness, & renewable energy expertise to create and capitalize on opportunities for our clients. The firm provides financial advisory, mergers & acquisitions, and capital formation services for national clients throughout the food chain and renewable energy sectors. A Registered FINRA Independent Representative with StillPoint Capital, LLC and maintains the Series 7, 24, 63, 79, 82, & 99 licenses.
Jacob Grose, Investment Manager, BASF Venture Captial
Jacob E. Grose, Ph.D. is an Investment Manager for BASF Venture Capital, where he heads the Boston office. He is a board member for NBD Nanotechnologies and a board observer for Provivi. Previously, he held various positions at BASF New Business and worked as a Senior Analyst at Lux Research. Jacob did his postdoctoral work at Stony Brook University/Brookhaven National Lab, and he holds a Ph.D. in physics from Cornell University and a B.A. in physics from Harvard University.
Shaun Healy, Principal, BP Ventures
Shaun is a Principal for the BP Ventures team where he leads identification and investment in early stage technologies. Shaun brings over 18 years' experience in technology development and commercialization within the industrial biotechnology and energy sectors. Shaun sits on the boards of Zippity and PartsTech, and holds an observer position on the boards of Synthetic Genomics, Cool Planet Energy Systems, Peloton Technology, and Brightsource Energy. Prior to his current role, Shaun served as Technology Portfolio Manager for BP's biofuel business, where he led option development of technology packages for commercial deployment to lignocellulosic ethanol assets, working closely with internal R&D teams, start-up companies, global corporates, and universities on technology identification and access. Prior to joining BP, Shaun held several scientist roles with private and public biotechnology firms in the San Diego area. He holds a B.S. in Biochemistry-Molecular Biology from University of California, Santa Barbara (UCSB) and an MBA from University of California, San Diego (UCSD).
Kristine Johansen, Chief Operations Officer, ISU Startup Factory
Since joining the Office of Economic Development and Industry Relations at Iowa State University in 2014, she has helped catalyze the university's economic contributions through facilitating connections between faculty, staff, research centers, and other university resources with external partners and stakeholders. As its Chief Operations Officer, Dr. Johansen has also worked to energize the innovation ecosystem at Iowa State University by helping to launch the ISU Startup Factory, a 52-week intensive immersion program in entrepreneurship designed to launch successful technology-based startups. Kris is also a member of Iowa State's I-Corps Site team, a NSF-funded program that enables faculty, staff, students and postdocs an opportunity to explore commercialization of their research innovations.
Prior to her role in EDIR, Kris worked in the Office of Intellectual Property and Technology Transfer at Iowa State, as well as biotech startup companies engaged in developing molecular diagnostics and the development of drug lead compounds using a proprietary molecular evolution method.
Ganesh Kishore, Managing Partner, Spruce Capital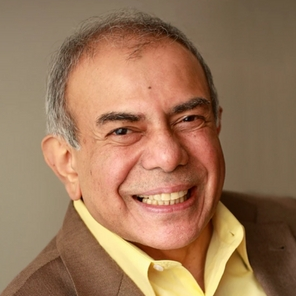 Dr. Kishore serves as a Director of APT Therapeutics, Inc. and Evolva Nutrition, Inc. He serves as a Member of Advisory Council at Nidus Center for Scientific Enterprise. Dr. Kishore serves as a Member of the Advisory Board at Advanta Limited and served as its Director from September 13, 2006 to January 22, 2007. He served as an Independent Director of Glori Energy Inc. from October 2009 to December 20, 2016. Dr. Kishore served as a Director of Akermin, Inc.
He served as a Member of Advisory Board at Kaiima. Dr. Kishore served as a Director of Gevo, Inc. from 2008 to July 2015. He served as a Member of Science Advisory Board at Glori Energy, Inc. until January 5, 2017. Dr. Kishore serves on the board of several academic institutions. He is the Inventor of more than 65 issued patents. Dr. Kishore was named to the list of to The WorldVIEW 100. He served as a Director of Embrex, Inc. Dr. Kishore won the Queeny Award given by Pharmacia in recognition of his contributions to the development of Roundup Ready technology. He was a Distinguished Science Fellow at Pharmacia since 1996. Dr. Kishore received postdoctoral training in Chemistry and Biology and was a Robert A. Welch Fellow at The University of Texas at Austin. He received a Ph.D. in Biochemistry from the Indian Institute of Science. Dr. Kishore earned a Master's and Bachelor's degrees in Biochemistry, Physics and Chemistry from the University of Mysore, India.
Adam Koppes, Investment Manager, Iowa Farm Bureau Federation
Bio coming soon.
Jim Register, President and CEO, Iowa Innovation Corporation
Dr. Jim Register is the President and CEO of the Iowa Innovation Corporation (IICorp), the State of Iowa's public-private partnership focusing on bioscience-based economic development.
The corporation has a two-part mission. First, it serves as an Iowa bioscience development center, formed in 2018, leading the state's economic development efforts in four bioscience areas: biobased chemicals; precision / digital agriculture; vaccines and immunotherapeutics; and medical devices. Keys to meeting this objective include increasing access to capital investment for bioscience companies, improving connectivity and collaboration opportunities between key stakeholders in each of the platforms and ensuring continued legislative support for innovation ecosystem development programs. Second, the corporation manages the state's Small Business Innovation Research and Technology Transfer Research Outreach Program. More information about these programs can be found at www.iicorp.com.
Dr. Register received his B.S. degree in Biology from Texas Christian University in 1981 and completed his Ph.D. degree in Microbiology and Immunology at the University of North Carolina at Chapel Hill in 1985. Prior to joining IICorp, he spent most of his career in agbiotech, primarily with DuPont Pioneer (now a part of Corteva Agriscience™), where he served in a variety of leadership roles within Research or at the research-business interface. He joined the IICorp in 2018.
Mark Riedy, Partner, Kilpatrick Townsend & Stockton
In his more than 40 years of practice, Mr. Riedy has represented clients in domestic and international matters, including energy and infrastructure, project development and debt and equity financing contracts, mergers and acquisitions, technology outsourcing, investment fund structuring and related investments therefrom, venture capital and private equity structuring and related contracts, and compliance with regulatory and legislative issues. He also has represented clients in international disputes before U.S. and foreign agencies, dealing with matters such as anti-dumping, export controls, sanctions, and anti-bribery. Mr. Riedy has counseled renewable and conventional energy clients doing business in more than 50 countries.
Prior to joining the firm, Mr. Riedy was an attorney in the Washington, D.C. office of an international law firm, where he co-led its Energy and Infrastructure Project Finance Practice and chaired its Asia Practice.
Jason Webber, Principal, Sustainable Convertion Ventures
Jason has worked in venture capital and entrepreneurship since 2005. He brings in-depth technological and financial knowledge to the firm, spanning a variety of engineering disciplines. Jason has conducted research for both the Department of Energy and NASA.
His previous experience includes magnetic and inertial confinement plasma research at the Fusion Studies Laboratory, rocket propulsion research at Moscow Aviation Institute and due diligence at an Illinois-based venture capital firm; he is also a U.S. Veteran.
Jason is a native of Illinois and graduated from the University of Illinois with degrees in Aeronautical and Astronautical Engineering (B.S.), Engineering Physics (B.S.), Nuclear Engineering (M.S.) and an MBA.
Roger Wyse, Founder and Managing Director, Spruce Capital
Dr Wyse is the cofounder of Spruce Capital Partners the co-manager of the Malaysia Life Sciences Capital Fund ($162 M) and the MLS Capital Fund II ($150 M). MLS Capital Fund is actively investing in Biogreentech sector (Agriculture, food feed, nutrition and renewable chemicals.

He is founder and Co-Chairman of the $162M Malaysian Life Sciences Capital Fund and serves on the International Advisory Panel for Biotechnology (BioIAP) for the Prime Minister of Malaysia. He is also a member of the Global Science and Innovation Advisory Council for Malaysia. He is also a member of the International Advisory Board of the EU based Knowledge Economy Network (KEN). He serves on the Board of the Industrial & Environmental Section of BIO. Dr Wyse chairs or serves on numerous boards of private companies.

He has over 30 years of experience as an internationally recognized scientist and as a Dean at two major research universities; Rutgers and the University of Wisconsin-Madison. Immediately prior to joining Burrill & Company.

In recognition of his research accomplishments he received the prestigious Arthur Flemming Award in 1982 as the Outstanding Young Scientist in the US Federal Service. He was elected a Fellow of the American Association for the Advancement of Science, the Crop Science Society of America and The American Society of Agronomy. He also served as a consultant to numerous Fortune 500 companies.