Judges from the public and private sectors with collective expertise in early-stage investing, entrepreneurship, the start-up landscape, industrial biotechnology, and GreenTech space will be evaluating the applicants and finalists.
Featured Judges
Neil Cameron, Investment Director, Advanced Materials, Emerald Technology Ventures
Bio coming soon.
Jude Conway, Executive Director, Ag Ventures Alliance
Daniel J. Cosgrove serves as Venture Parter at Radicle Growth in San Diego, CA. Previously, he served in both business and legal capacities, including Vice President of Business Development at DuPont Pioneer and most recently Global Leader, Corporate Development and Licensing at Corteva Agriscience. In these roles, Dan was at various times responsible for mergers and acquisition activity, venture and fund investments, and all licensing and collaboration activity of the company.
Jude Conway is currently the CEO Ag Ventures Alliance and evergreen seed fund focused on agricultural innovation. Over the past 25 years, Mr. Conway has been a principal or a partner in five seed capital or venture capital funds and for part of that time operated a business consulting firm. He has served or is serving on the board of directors of over 15 privately held companies and over 25 boards, committees or task forces for non-profit, higher education, professional or governmental organizations. Mr. Conway taught entrepreneurial finance at Bradley University from 2007-2009 and has been a frequent speaker at dozens of state regional and national conferences and workshops on venture capital, entrepreneurship and community and economic development policy. In addition to authoring a number of published articles and reports, Mr. Conway authored the book, "The Entrepreneur's Guide to Understanding Angel and Venture Investing." 2011, Virtual Bookworm Publishing, College Station, TX.
Daniel Cosgrove, Chief Strategy Officer, Growers Edge
Daniel J. Cosgrove serves as Chief Strategy Officer at Growers Edge in San Diego, CA. Previously, he served in both business and legal capacities, including Vice President of Business Development at DuPont Pioneer and most recently Global Leader, Corporate Development and Licensing at Corteva Agriscience. In these roles, Dan was at various times responsible for mergers and acquisition activity, venture and fund investments, and all licensing and collaboration activity of the company.
A native of Sioux City, Iowa, Dan received a Bachelor of Science degree (BS) in engineering from Iowa State University, a law degree (JD) from Drake University, and a Master of Business Administration (MBA) from MIT Sloan School of Management. He came to Pioneer from the law firm of Zarley, McKee, Thomte, Voorhees & Sease in Des Moines, Iowa where he was a partner and practiced primarily in the area of patent litigation. He is a member of several bars including the State Court of Iowa and the United States Supreme Court, is licensed to practice before the U.S. Patent and Trademark Office, and has served on local, industry and philanthropic boards.
Jim Eiler, Principal, Eiler Capital
An independent investment banking firm leveraging our food, agribusiness, & renewable energy expertise to create and capitalize on opportunities for our clients. The firm provides financial advisory, mergers & acquisitions, and capital formation services for national clients throughout the food chain and renewable energy sectors. A Registered FINRA Independent Representative with StillPoint Capital, LLC and maintains the Series 7, 24, 63, 79, 82, & 99 licenses.
Nathan Danielson, Principal Consultant, BioCognito (consultant for National Corn Growers Assocaiton)
Nathan Danielson is currently a principal for BioCognito. BioCognito assists firms in the agricultural and industrial biotechnology space to bring technology successfully to market. Clients have included Arzeda, National Corn Growers Association, Bayer, Zymergen and others. Prior to BioCognito Nathan spent 8 years in business development as a program manager with DuPont Industrial Biosciences. Nathan's focus at DuPont was to identify and develop business cases for innovative technologies for introduction into DuPont's product pipeline. These products included new polymers, enzymes and biocatalysts. Mr. Danielson graduated from the University of Colorado with a Bachelor of Science degree in molecular biology. He earned a Master of Science degree from the University of Colorado for his work on metabolic engineering in ethanol producing organisms. He has an MBA from Washington University in St. Louis.
Adrienne Greenwald, Director, Communications & Public Relations, VentureNet Iowa
Bio coming soon.
Jacob Grose, Investment Manager, BASF Venture Captial
Jacob E. Grose, Ph.D. is an Investment Manager for BASF Venture Capital, where he heads the Boston office. He is a board member for NBD Nanotechnologies and a board observer for Provivi. Previously, he held various positions at BASF New Business and worked as a Senior Analyst at Lux Research. Jacob did his postdoctoral work at Stony Brook University/Brookhaven National Lab, and he holds a Ph.D. in physics from Cornell University and a B.A. in physics from Harvard University.
Shaun Healy, Principal, BP Ventures
Shaun is a Principal for the BP Ventures team where he leads identification and investment in early stage technologies. Shaun brings over 18 years' experience in technology development and commercialization within the industrial biotechnology and energy sectors. Shaun sits on the boards of Zippity and PartsTech, and holds an observer position on the boards of Synthetic Genomics, Cool Planet Energy Systems, Peloton Technology, and Brightsource Energy. Prior to his current role, Shaun served as Technology Portfolio Manager for BP's biofuel business, where he led option development of technology packages for commercial deployment to lignocellulosic ethanol assets, working closely with internal R&D teams, start-up companies, global corporates, and universities on technology identification and access. Prior to joining BP, Shaun held several scientist roles with private and public biotechnology firms in the San Diego area. He holds a B.S. in Biochemistry-Molecular Biology from University of California, Santa Barbara (UCSB) and an MBA from University of California, San Diego (UCSD).
Kristine Johansen, Chief Operations Officer, ISU Startup Factory
Since joining the Office of Economic Development and Industry Relations at Iowa State University in 2014, she has helped catalyze the university's economic contributions through facilitating connections between faculty, staff, research centers, and other university resources with external partners and stakeholders. As its Chief Operations Officer, Dr. Johansen has also worked to energize the innovation ecosystem at Iowa State University by helping to launch the ISU Startup Factory, a 52-week intensive immersion program in entrepreneurship designed to launch successful technology-based startups. Kris is also a member of Iowa State's I-Corps Site team, a NSF-funded program that enables faculty, staff, students and postdocs an opportunity to explore commercialization of their research innovations. Prior to her role in EDIR, Kris worked in the Office of Intellectual Property and Technology Transfer at Iowa State, as well as biotech startup companies engaged in developing molecular diagnostics and the development of drug lead compounds using a proprietary molecular evolution method.
Liz Keehner, Program Manager, VentureNet Iowa
Bio coming soon.
Ganesh Kishore, Managing Partner, Spruce Capital
Dr. Kishore serves as a Director of APT Therapeutics, Inc. and Evolva Nutrition, Inc. He serves as a Member of Advisory Council at Nidus Center for Scientific Enterprise. Dr. Kishore serves as a Member of the Advisory Board at Advanta Limited and served as its Director from September 13, 2006 to January 22, 2007. He served as an Independent Director of Glori Energy Inc. from October 2009 to December 20, 2016. Dr. Kishore served as a Director of Akermin, Inc. He served as a Member of Advisory Board at Kaiima. Dr. Kishore served as a Director of Gevo, Inc. from 2008 to July 2015. He served as a Member of Science Advisory Board at Glori Energy, Inc. until January 5, 2017. Dr. Kishore serves on the board of several academic institutions. He is the Inventor of more than 65 issued patents. Dr. Kishore was named to the list of to The WorldVIEW 100. He served as a Director of Embrex, Inc. Dr. Kishore won the Queeny Award given by Pharmacia in recognition of his contributions to the development of Roundup Ready technology. He was a Distinguished Science Fellow at Pharmacia since 1996. Dr. Kishore received postdoctoral training in Chemistry and Biology and was a Robert A. Welch Fellow at The University of Texas at Austin. He received a Ph.D. in Biochemistry from the Indian Institute of Science. Dr. Kishore earned a Master's and Bachelor's degrees in Biochemistry, Physics and Chemistry from the University of Mysore, India.
John LaMarche, Principal, VentureNet Iowa
Bio coming soon.
Drew Larson, Attorney, BrownWinick
Drew D. Larson is a member of BrownWinick and serves as chair of the firm's Business Development and Marketing Committees. Drew practices primarily in the areas of corporate formation and transactions, health law, intellectual property, estate planning, and tax. He represents business clients in various aspects of their operations, including startup organization, financing, acquisitions, contract drafting and negotiation, succession planning, and regulatory compliance. Drew has a particular passion for working with technology startups, manufacturers, healthcare providers, and other entrepreneurs, working with them to structure their business, protect their intellectual property, and remove obstacles so that businesses can continue to grow. Drew views his role as an attorney as a trusted advisor and partner with his clients, helping to assess their legal needs and working to provide the most simple, straightforward, and complete answers as possible. Drew is also active in the community. He currently serves as President on the Board of Directors for Bethany Life Communities, a non-profit corporation that provides for a variety of nursing, housing, assisted living and other elder services in Story City, Iowa and surrounding areas. He is active with the Technology Association of Iowa, the Iowa Association of Business and Industry, and Leading Age Iowa. Drew graduated, magna cum laude, in 2006 from Iowa State University with a B.S. in Accounting and Political Science, with a minor in Economics. In 2008, Drew received his J.D., with distinction, from the University of Iowa. Drew has been selected for inclusion in Super Lawyers as a Rising Star in the Business/Corporate area since 2015.
John May, Managing Director, Hamilton Clark
Bio coming soon.
Jens Plassmeier, Senior Team Leader Biobased Chemicals, BASF Venture Capital
Jens is currently Sr. Team Leader for Biobased Chemicals at BASF with expert knowledge in metabolic engineering and synthetic biology. His team is responsible for the execution of strain and process engineering tasks. Before joining BASF, Jens was holding the position of Director of Innovations at Conagen Inc, where he was responsible for strain engineering and fermentation engineering, along with innovation management along with an appointment from MIT as Research Affiliate. Jens served on the Board of Directors and the Steering and Innovation Committee of a natural ingredients company. During his professional career, Jens was able to successfully engineer and scale-up production strains for the production of various molecule classes. Prior, Jens was Postdoc and Research Scientist at MIT, where he was also working on strain and process engineering, mainly for biofuel production. Jens got his ScD with focus on strain engineering from Bielefeld University in Germany. Jens held consultant positions at biotech companies and he was expert panel reviewer for the Department of Energy (DOE). He is active editorial board member for multiple journals in the biotechnology/synthetic biology space. His main areas of interest are fermentation-based production of small molecules, the translation of laboratory results to commercial scale, and automation strategies.
Anne Price, State-Wide SBIR/STTR Program Coordinator, Iowa Innovation Corporation
Anne Price joined IICorp in November 2017 as Program Coordinator. She previously was a nanny for a private family and facilitated Venture School with the University of Iowa. At IICorp Anne serves as the state wide (SBIR/STTR) Small Business Innovation Research and Small Business Tech Transfer program coordinator. As a state coordinator, Anne works to advance SBIR/STTR activities in Iowa to help increase the number of federal grants to companies in the state. She works closely with businesses, research and educational institutions, federal program managers, and statewide service providers to accelerate projects with significant commercial potential. Anne is interested in cultivating community and business relationships in addition to connecting resources. Anne earned a B.A. in Communication Studies, Certificate in Entrepreneurial Management, and Museum Studies Certificate from the University of Iowa.
Christopher Proskey, Attorney, BrownWinick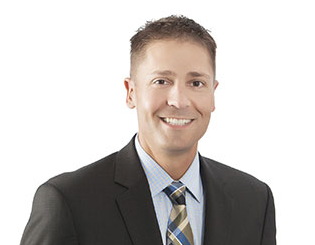 Chris is a Co-Chair of the patent, trademark and intellectual property attorney at the Brown Winick law firm in Des Moines, Iowa. Chris serves a variety of corporate clients across a broad array of businesses and technology areas and helps these clients protect, enforce and defend their intellectual property rights. Over his career, Chris has drafted and prosecuted hundreds of patents and trademarks.
Prior to joining BrownWinick, Chris also served as General Counsel for QMotion Incorporated, a growing international technology company, where he managed and developed a portfolio of several hundred U.S. and foreign patents and trademarks, as well as managed and negotiated a network of domestic and international licensing agreements as well as all the other legal matters for the company. As General Counsel, Chris helped to lead the successful acquisition of QMotion by a publicly traded company.
Chris is a true relationship builder. He believes that having a strong relationship with his clients and understanding the direction and goals of the underlying business is necessary to providing accurate and thorough representation. In a world where "an ounce of prevention is often worth ten pounds of cure," Chris believes taking the time to understand the bigger picture as well as the people involved is time well spent. While his specialty is in intellectual property, Chris' diverse background provides him with a unique ability to provide counseling that goes far beyond intellectual property.
Chris has a B.S. in Industrial and Manufacturing Systems Engineering from Iowa State University, and M.B.A. from University of Minnesota's Carlson School of Management and a J.D. Drake University Law School where he was an Opperman Scholar. Prior to law school, Chris worked as an semiconductor and nanotechnology engineer at Seagate Technology where he designed manufacturing systems for computer hard drive heads.
Jim Register, President and CEO, Iowa Innovation Corporation
Dr. Jim Register is the President and CEO of the Iowa Innovation Corporation (IICorp), the State of Iowa's public-private partnership focusing on bioscience-based economic development. The corporation has a two-part mission. First, it serves as an Iowa bioscience development center, formed in 2018, leading the state's economic development efforts in four bioscience areas: biobased chemicals; precision / digital agriculture; vaccines and immunotherapeutics; and medical devices. Keys to meeting this objective include increasing access to capital investment for bioscience companies, improving connectivity and collaboration opportunities between key stakeholders in each of the platforms and ensuring continued legislative support for innovation ecosystem development programs. Second, the corporation manages the state's Small Business Innovation Research and Technology Transfer Research Outreach Program. More information about these programs can be found at www.iicorp.com. Dr. Register received his B.S. degree in Biology from Texas Christian University in 1981 and completed his Ph.D. degree in Microbiology and Immunology at the University of North Carolina at Chapel Hill in 1985. Prior to joining IICorp, he spent most of his career in agbiotech, primarily with DuPont Pioneer (now a part of Corteva Agriscience™), where he served in a variety of leadership roles within Research or at the research-business interface. He joined the IICorp in 2018.
John Reilly, Managing Director, Investment Banking, WestPark Capital
John Reilly has over 30 years of experience in financial advisory and investment banking. Mr. Reilly started his career in 1978 with Integrated Resources Inc., an investment bank in New York City and was instrumental in the financing of middle market technology, telecom, media, and energy projects. In 1982 he created Financial Planning Advisors (FPA) and developed a fund of funds asset management strategy utilizing domestic and international mutual funds. From 2002 to 2012 he held managing director positions at several firms including Alliance Capital Partners, Viewpoint Securities, and Brookstone Securities. Mr. Reilly received a Bachelor of Science in Finance from Northeastern University where he graduated Summa Cum Laude in 1984. He later attended Hawaii Pacific University where he received a Bachelor of Science in Accounting in preparation of taking and passing the CPA exam in 1993. John has done graduate work in Finance at the Wharton School at the University of Pennsylvania. John holds the series 7, 79, 24 and 63 securities licenses. Mr. Reilly is a CPA and received his B.B.A. in Public Accounting from Pace University in New York.
Mark Riedy, Partner, Kilpatrick Townsend & Stockton
In his more than 40 years of practice, Mr. Riedy has represented clients in domestic and international matters, including energy and infrastructure, project development and debt and equity financing contracts, mergers and acquisitions, technology outsourcing, investment fund structuring and related investments therefrom, venture capital and private equity structuring and related contracts, and compliance with regulatory and legislative issues. He also has represented clients in international disputes before U.S. and foreign agencies, dealing with matters such as anti-dumping, export controls, sanctions, and anti-bribery.
Mr. Riedy has counseled renewable and conventional energy clients doing business in more than 50 countries. Prior to joining the firm, Mr. Riedy was an attorney in the Washington, D.C. office of an international law firm, where he co-led its Energy and Infrastructure Project Finance Practice and chaired its Asia Practice.
David Russell, Operating Partner, Lewis & Clark Ventures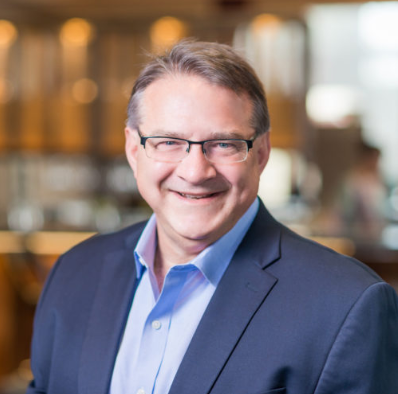 David Russell is an Operating Partner at Lewis & Clark Partners located in St Louis, Missouri. David is focused on the AgriFood Fund looking at plant productivity, farm productivity, supply chain efficiency, and feed and food ingredients. He has a particular focus on finding and evaluating late venture and growth startups. David serves as a Board Member or Observer on multiple portfolio companies and serves on External Advisory Committees for Ag Innovation Showcase, Invest Midwest, and IN2 Food, Energy, Water Board.
Prior to joining Lewis & Clark, David lead Monsanto's Biotechnology Prospecting Team looking for innovative opportunities to support the Monsanto agriculture technology platforms. As part of this effort, he continued to build an extensive Ag Tech network including Research Institutes, Universities, startups, and Agriculture companies. In a previous role David helped lead the development of animal feed and grain processing traits as part of the Renessen LLC JV. At Renessen, David was V.P. of Product Development & Technology and lead the technology, product development and regulatory science functions. He started his Ag career with Agracetus, Inc., an early Ag biotech startup, where he led teams developing new seeds traits and investigating novel plant seed approaches to animal nutrition and human health.
David received his B.S. from U of Minnesota, Morris, his Ph.D. from Rice University in microbial gene expression, and did a NSF Postdoctoral Fellowship at Harvard University exploring light regulation in corn.
Christopher Sackett, Managing Partner, BrownWinick
Christopher R. Sackett is the firm's Managing Partner and is actively involved in mergers and acquisitions, and angel, venture capital, and private equity-funded companies and related transactions. He represents founders, investors/funds and portfolio and target companies, including representation with respect to initial structure, organization and capitalization, later stage capitalization, strategic partnerships, channel distribution/licensing, intellectual property matters, and ultimately exit transactions. Chris also represents numerous clients in general business, corporate and transactional matters. Chris is a recognized leader in his areas of expertise, having been recognized by Chambers USA® as a leading practitioner in corporate/ mergers and acquisitions and business law, selected for inclusion in Best Lawyers® in the area of business organizations (including LLCs and Partnerships) and in Super Lawyers in the area of mergers and acquisitions. Chris is well known in the state of Iowa in the private equity, venture and angel investor communities, where he has extensive relationships that he is often able to leverage for the benefit of his clients. Chris currently serves on the Board of Directors of the Association of Business and Industry, the Education and Workforce Development Board for the Greater Des Moines Partnership, and the Board for Iowa Corn Opportunities investment fund. Chris is also a strategic advisor to the Iowa Economic Development Authority on appropriate structure and operation of angel investor tax credit programs and serves as an expert panelist for VentureNet Iowa.
Paul Schickler, Retired President, DuPont Pioneer
Paul E. Schickler was president of DuPont Pioneer, the advanced seed genetics business of DuPont, from 2007 to 2017. In this role he continued to expand Pioneer's global business by remaining focused on innovation that improves local productivity and profitability of farmers in more than 90 countries. Schickler joined Pioneer in 1974 and served in a variety of finance, commercial and administrative leadership roles, including vice president of international operations from 1999 to 2007. Mr. Schickler is a graduate of Drake University, where he received Bachelor of Science and Master of Arts degrees in business administration. He has served on the Board of Directors of the Cultivation Corridor, The Greater Des Moines Partnership, the Iowa Business Council and Grand View University. He also served on the Iowa Partnership for Economic Progress committee. He currently serves on the Board of Directors of Drake University, The Chicago Council on Global Affairs and The World Food Prize Foundation, and is a member of the Chicago Council's Global Agricultural Development Initiative Advisory Group. A strong contributor to the community, Mr. Schickler was Chair of the 2018 United Way of Central Iowa Campaign, and is a strong supporter of the World Food Prize - Global Youth Institute and Meals from the Heartland. His company, III Ag, LLC, provides consulting services to international companies and start-up enterprises in agriculture.
Jason Webber, Principal, Sustainable Conversion Ventures
Bio coming soon.
Alan Weber, Partner, M4 Consulting
Mr. Alan Weber serves on the Board of Directors of Centennial Investors, an investment group based in Columbia, MO focused on opportunities that emanate in Missouri. Alan is also a founding partner of MARC-IV and has worked for more than 25 years to help foster the development of biobased innovations that benefit agricultural and enhance our environment. Alan completed his graduate training in agricultural economics at the University of Missouri and operates a row crop operation in Central Missouri.
Mark White, Founding and Managing Partner, PrairieCrestCapital
Mr. White is a Founding and Managing Partner of Prairie Crest Capital, LLC, which is a Midwest-based venture capital firm focused on early stage investments in promising, transformational agriculture and technology innovation. Mr. White has over thirty (30) years of financial, private equity, investment, management, turnaround and entrepreneurial experience. His entrepreneurial experience includes a variety of ventures in the consumer goods, alternative energy and technology sectors. Mr. White has also been involved in a number of business turnaround projects, including Steelworks, Inc., a manufacturer of home office furniture and products. In each of his engagements, Mr. White has led financial or strategic initiatives worldwide, with particularly wide experience in China. Mr. White is a native of Detroit, Michigan and holds a Bachelor's Degree in Economics, with Honors, from the University of Michigan in Ann Arbor.