Mahima Agochiya, PhD, Business Development & Program Manager, SPARK Translational Research Program, Stanford University
Mahima Agochiya completed a PhD in Cancer Research, followed by eight years of postdoctoral fellowships in the US, UK and Canada. She also has an MBA in healthcare and has been focused on commercialization of technology in the past 6 years of her career through various positions including her current one as a Business Development Lead at the SPARK program within the Stanford School of Medicine.
Janice Bourque, Managing Director, Life Sciences, Hercules Technology Growth Capital
Janice Bourque is Managing Director of Life Sciences for Hercules Capital, a premier specialty finance company providing debt and equity to venture capital and private equity backed, and small cap public life science companies at all stages of development with $5.9 billion committed to over 350 life science, technology and renewable energy companies. Deals include BIND Bioscience, Brickell, Cempra Pharmaceuticals, Concert Pharmaceutical, Cranford Pharmaceuticals, Dance Pharmaceuticals, deCode Genetics, Gamma Medica, Glori Energy, Medrobotics, Metuchen Pharmaceuticals, Ninepoint Medical and Pulmatrix.
Previously, Ms. Bourque provided strategic corporate investor fundraising for Commons Capital and Oxford Bioscience Partners for innovative healthcare investments for emerging and developing countries and was Senior Vice President, Group Head-Life Sciences for Comerica Bank. While at Comerica, notable deals included deals that led to several M&A exits including Hypnion/Eli Lilly; Adnexus/Bristol Meyers Squibb; and Morphotek/Eisai Pharmaceuticals.
Ms. Bourque was President/CEO of the Massachusetts Biotechnology Council (MBC) which was at the forefront of the biotechnology revolution as the first biotechnology association in the world. Ms Bourque held senior managerial positions at Cambridge Medical Technology Corporation and Coopers & Lybrand Emerging Technology Group.
Ms. Bourque is on several boards: Poxel Inc, The Village Bank, Commodore Builders, Forsyth Institute, Emeritus Director of the MIT Koch Institute for Integrative Cancer Research Springboard Enterprises Life Science Council and is a member of Women on Corporate Boards and the Women's Forum. She is also active in Newton and serves as co-president of the Crystal Lake Conservancy and Board member of The Hyde Community Center. Ms. Bourque is a trustee for a privately developed community home for differently-abled young working women and men. She was named one of Boston Magazine's 100 most influential women and Newton Living Magazine's 10 most influential women. Ms. Bourque received her MBA degree in finance and accounting and her BS degree in veterinary science from the University of New Hampshire.
Jason Camm, Managing Director and Chief Medical Officer, Thiel Capital LLC
Jason Camm is Chief Medical Officer of Thiel Capital, and co-leads a team focused on early-stage breakthrough life science investments. He previously founded several healthcare related companies and worked for ultra-high net worth individuals advising on their personal healthcare and investment portfolios. Jason currently sits on the board of numerous biotechnology companies as well as the board of Tuft University's Freidman School of Nutrition Science and Policy.
Alice Chen, PhD, Vice President, Accelerator Life Science Partners
Dr. Alice Chen has been a vice president at Accelerator since 2017. She initially joined Accelerator in 2013 as a principal to support portfolio company operations and to provide executive oversight of preclinical development activities across the portfolio. She is actively involved in sourcing and scientifically evaluating emerging biotechnology investment opportunities, and has played an instrumental role in the formation and oversight of several Accelerator portfolio companies.
Dr. Chen has more than 15 years of research and drug development experience, principally in small molecule therapeutics. Before joining Accelerator, she served as a scientific consultant and drug development project leader for several venture-backed biotechnology companies. Prior to that, she served as Director of Technologies at Qwell Pharmaceuticals, a venture-backed biotechnology company developing novel, small-molecule drugs focused on cancer and inflammation. She also contributed to partnership and M&A initiatives.
Dr. Chen completed her doctoral training in the laboratory of Dr. Chaitan Khosla at Stanford University where she focused on protein engineering and protein characterization. She holds a Ph.D. in Chemical Engineering from Stanford University and a B.S. degree in Chemical Engineering from U.C. Berkeley. She served as an Engineering Fellow at Merck & Company and is a graduate of the Kauffman Fellows Program. Dr. Chen currently serves on the Evergreen Fund Advisory Committee for the Fred Hutch Cancer Research Center and the board of Life Science Washington, the state's life science trade association.
Jung Choi, Chief Business & Strategy Officer, Global Blood Therapeutics
Jung E. Choi has over 20 years of executive, transactional, and commercial leadership experience in the biopharmaceutical industry, and has led or managed over 50 transactions exceeding $13 billion in value. Since 2015, she serves as Chief Business and Strategy Officer for Global Blood Therapeutics, a publicly-traded late clinical stage biotech company focused on sickle cell disease and other serious blood disorders. She leads corporate and business development, strategy, patient advocacy, and government affairs and policy. She previously served as Senior Vice President, Corporate Development for InterMune during the company's acquisition by and integration into Roche/Genentech in 2015. Ms. Choi previously led corporate and business development for Chimerix, Inc., as its Senior Vice President, Corporate Development. From 2001 to 2010, she held various management positions at Gilead Sciences, including leadership of business development, licensing, corporate strategy, and mergers and acquisitions for the company. During her tenure, she built and oversaw the corporate development group, and played a leading role in Gilead's numerous transactions and company acquisitions. She also served as director of marketing, leading the U.S. commercial launch of Hepsera. Prior to Gilead, Ms. Choi was Vice President at Bay City Capital, a life sciences venture capital firm, and an Engagement Manager at McKinsey & Company. Ms. Choi holds a B.A. in Human Biology and a M.B.A. from Stanford University.
Shelley Chu, MD, PhD, Partner, Abingworth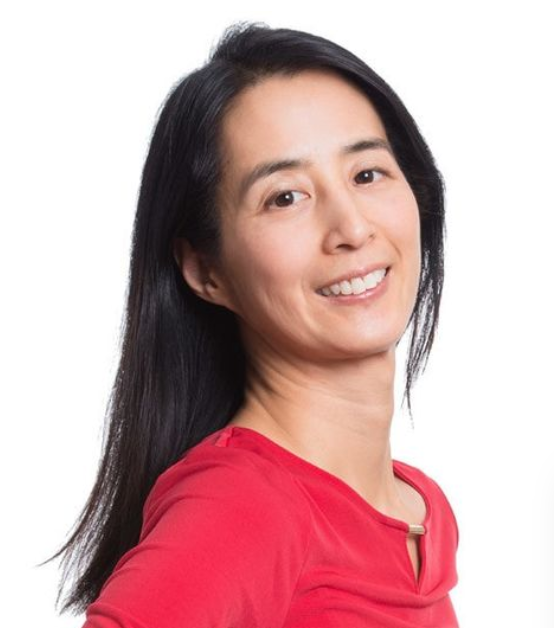 Shelley joined Abingworth in 2015 and invests across a broad range of therapeutic areas and stages of development from start-ups to late-stage. She serves on the Board of Directors for Tizona Therapeutics, SFJ Pharmaceuticals, and VenatoRx, and co-led Abingworth's investment in IFM Therapeutics (acquired by Bristol-Myers Squibb). Shelley has over 15 years of operating and investment experience in the biopharmaceutical industry, including most recently Gilead where she led R&D Strategy and Business Development in Oncology, Immunotherapy and Hepatitis B. Previously Shelley invested and co-founded biotechnology companies at Frazier Healthcare Ventures. Earlier in her career she was an investment professional at Flagship Ventures and a management consultant to healthcare and biotech companies at McKinsey.
Shelley holds an MD and PhD in Biochemistry and Biophysics from UCSF, and received her BA in Molecular Biology from Princeton University. She is a first author of publications in Science and other prominent journals, a Co-Chair of the Princeton Alumni School Committee.
Rajeev Dadoo, PhD, Partner, S.R. One Limited
Rajeev joined SR One in 2003 and is an alum of the Kauffman Fellows Program. Rajeev has been involved with SR One's investments in True North, Illuminoss, Avhana, Setpoint, iPierian, Cydex, Hypnion, Predix and Pinnacle. In addition to his role at SR One, Rajeev spent time with the Competitive Excellence group within GSK working on company-wide strategic projects for GSKs Corporate Executive Team. Prior to SR One, Rajeev worked at Genentech, where his role included technology and clinical development, and at Bio-Rad Laboratories in a product development role. In addition, Rajeev has worked at Genome Therapeutics in the business development role. Rajeev was a co-founder of Unimicro Technologies, a company that was created to develop and commercialize instrumentation for biomedical analysis. Rajeev received his BA degree in Chemistry and Mathematics from Knox College, his MBA from the Wharton School of the University of Pennsylvania, and his PhD in Chemistry from Stanford University.
Gini Deshpande, PhD, Founder & Chief Executive Officer, NuMedii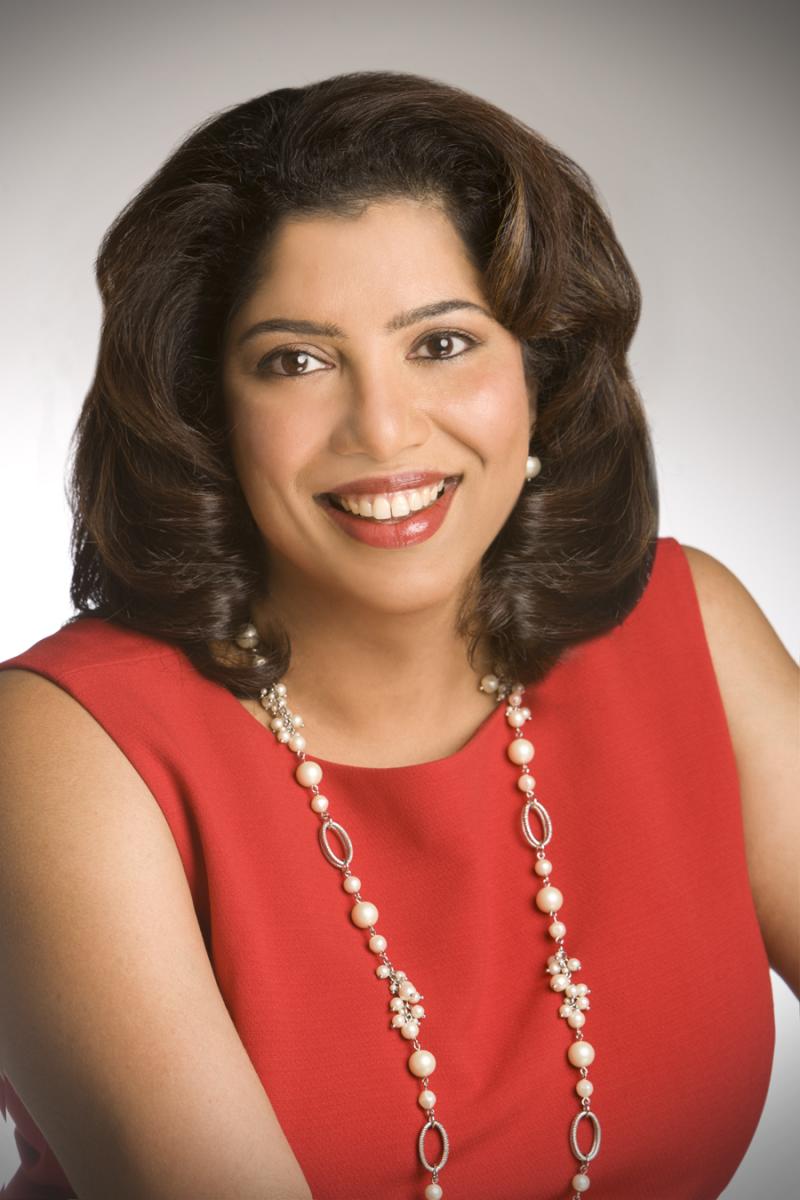 Gini is founder & CEO of NuMedii, a pioneer AI driven biopharma company focused on the discovery of new precision therapeutics. As CEO, she structured critical partnerships with several large pharma companies and raised Series A from top tier VC firms. Previously, she helped Affymetrix and other start up companies with market development strategies for their ground breaking technologies. She led innovation at Children's Hospital Boston for the creation of new devices for the tiniest of patients. Gini helped commercialize early stage technologies in research tools, diagnostics & therapeutics and has closed licensing deals worth several million. Gini received her MS from the University of Pune (India), her PhD in Biological Sciences from Purdue University, and did post-doctoral work at the Massachusetts General Hospital.
Jack Florio, Partner, Strategy Consulting Practice, Deallus
Jack Florio is a Partner with Deallus, a strategic intelligence consultancy operating across the global life sciences sector providing forward looking competitive guidance in a highly dynamic marketplace. Jack has also been an investor with Tech Coast Angels since 2001. TCA one of the largest and most active angel investor groups in the country with over 400 members throughout SoCal and invests $10M+ annually in life science, biotech and tech companies.
Jack is on the Board of Directors for BIOCOM, the association representing the California life science industry, providing the strongest public voice for research institutions and life science companies that fuel the California economy.
Jack is also a Managing Director at Objective Capital Partners where his focus is working with pharmaceutical, biotech, medical device, diagnostic, and digital health companies in projects ranging from strategic advisory to capital raising and strategic partnering. Additionally, he is an Advisory Council Member at the Fleet Science Center.
Jack has spent the last 18 years deeply embedded in the San Diego life sciences ecosystem in a variety of volunteer roles plus full and part time roles as CEO, Corporate Development and Business Development for over a dozen pharmaceutical, biotech, medical device and digital health companies in the US and Europe. Additionally, he was a strategic advisor for the Wireless Life Science Alliance and a Managing Director at Brinson Patrick Securities, a NY based investment bank focused on implementing ATM's in life sciences companies.
Prior to that Jack spent 29 years at Eli Lilly and Company where he assumed 15 different roles. These roles spanned commercial and more clinical /scientific roles in both the US and Europe.
Jack has a BS in Pharmaceutical Sciences from Columbia University and an MBA and APC in General Management and Marketing from NYU/Stern School of Business. He also holds FINRA series 7, 63, and 79 licenses.
Julie Gilmore, PhD, Chief Operating Officer, Lilly Research Labs, Eli Lilly and Company
Julie Gilmore, Ph.D. is the Chief Operating Officer for Emerging Technology and Innovation based in San Francisco for Eli Lilly and Company. In this role, Julie leads the Lilly Research Labs site and supports the flow of innovation between Bay area companies and Lilly. Julie joined Eli Lilly in 1997 and has held several leadership and scientific positions across research and drug development, including Director of Information Sciences in Europe, Six Sigma Champion for the Clinical Development Organization, Senior Director for Global Scientific Communications, and Senior Advisor to the Neurodegeneration and Pain Early Phase Discovery and Research Portfolio teams. During her career, Julie has received several awards for her work especially in Lilly's next generation research efforts. After completing a Bachelor of Arts degree in Biology, Julie received her Doctorate in Membrane Biophysics from Purdue University and her Postdoctoral Fellowship in Drug Transport from Indiana University School of Medicine.
Tao Huang, PhD, JD, Venture Partner, Cenova Capital
Tao has over 20 years of combined experience in biomedical research, legal, and business in academia and the life sciences industry. Prior to Cenova, Tao was an attorney at several prestigious law firms in the US, including Wilson Sonsini Goodrich &Rosati and Morgan Lewis &Bockius. Tao has been advising companies and investors in the biotechnology and pharmaceutical industries on a broad range of business and legal issues, including patent counseling, licensing, litigation, VC financing, M&A and IPO. Tao has provided legal representation to several notable business transactions, including Takeda's licensing and collaboration deal with Alnylam(valued at $1 billion),Ion Torrent's acquisition by Life Technologies ($375 million), and QuantaLife's acquisition by Bio-Rad Laboratories ($162million). Tao received a Ph.D. in Biochemistry from Peking Union Medical College/Chinese Academy of Medical Sciences, a J.D. from the University of Michigan Law School. Tao is a registered United States Patent and Trademark Office attorney in the state of California.
Charlotte Hubbert, PhD, Partner, Gates Foundation Venture Capital

Charlotte Hubbert is a Partner with Gates Foundation Venture Capital, investing in innovative technologies that support The Bill & Melinda Gates Foundation initiatives in Global Health and Agriculture. Charlotte currently serves on the board of directors of Synlogic, Sera Prognostics, Lodo Therapeutics, Omniome and Vir Biotechnology. Prior to joining the Gates Foundation, Charlotte was a Vice-President at H.I.G. BioVentures investing broadly in healthcare. Charlotte started her career in early stage biotech investing at Accelerator Corporation, where she was part of the founding team and management of five companies, Oncofactor, Groove Biopharma, Acylin Therapeutics, Xori and Pharmselex.
Charlotte was recently honored as a Fierce Woman in Biopharma 2016 by FiercePharma, and as a leading Woman in Life Sciences 2016 by Life Science Washington. She serves on the BOD of Life Science Washington and the steering committee of the Fred Hutch Cancer Institute's Evergreen Fund. Charlotte earned a B.S. in Microbiology from the University of Washington and a Ph.D. in Pharmacology and Cancer Biology from Duke University. She did her post-doctoral work in stem cells and regenerative medicine at the Institute for Stem Cells and Regenerative Medicine at the UW. Charlotte is a member of the Kauffman Society of Fellows (Class 14).
Alexis Ji, PhD, Partner, Illumina Ventures
Alexis Ji joined Illumina Ventures as a partner in 2016. She brings 12 years of experience in research and venture investment in the genomics and pharmaceutical industries. At Illumina Ventures, Alexis focuses on investing in early-stage genomics technology platforms and applications in life science tools, diagnostics, therapeutics, and digital health.
Prior to Illumina Ventures, Alexis was a principal at WuXi Apptec Corporate Venture Fund and then WuXi Healthcare Ventures, a U.S.-China cross-border life science venture capital firm, where she focused on investments in therapeutics and medtech companies in the U.S. Alexis was instrumental in investments in Twist Bioscience, 23andme, Juno Therapeutics, Syros Pharmaceuticals, Unity Biotechnology, Vivace Therapeutics, Medeor Therapeutics, Ideaya Therapeutics, and Lumo Bodytech. Before joining WuXi, Alexis was a venture investment consultant at ARCH Venture Partners, where she evaluated early-stage life science and physical science opportunities and was involved in the founding of Twist Bioscience and the investment in Nextcode Health, and provided operating assistance to Boreal Genomics and PixelEXX Systems.
Earlier in her career, Alexis worked as a senior scientist at Merck in early drug discovery, at Roche in virology translational research and clinical trial development, and at Life Technologies in molecular diagnostics and next-generation sequencing.
Alexis earned her Ph.D. in Molecular Genetics from Washington University in St. Louis, where her thesis was on non-coding RNA discovery. Alexis holds an MBA from University of Chicago Booth School of Business, and a Bachelor in Biochemistry from Shandong University.
Margaret Kim, Executive Director, Life Sciences, JPMorgan Chase & Co.
Margaret Kim is an Executive Director with the Life Sciences banking team, serving companies primarily located on the US West Coast. Prior to joining J.P. Morgan, Margaret was a Senior Vice President with 16 years of experience in life sciences venture debt and venture capital practices. She also has a background in healthcare venture capital with insights into specialty pharma.
Ravi Kiron, PhD, Head, BioPharma External Innovation, EMD Serono
Dr. Ravi Kiron based in California, USA is an experienced pharma/biotech executive with decades of experience in discovery R&D through late-stage clinical development, intellectual property and regulatory, technology & business development, strategy and product commercialization, negotiating and executing partnerships by leveraging his extensive global business development networks in CVMD, Oncology, CNS, Wound Healing, Microbiome and Diagnostics.

He was a tenure-track faculty member at Cornell University Medical College and adjunct faculty at University of Rhode Island. Dr. Kiron served in various operational & management roles at Pfizer Inc., and J&J/ALZA, in Cardiovascular R&D, Oncology clinical development (Tarceva), strategic business development and M&A (acquisition of WLA, PHA & other biotechs). Dr. Kiron has consulted for several dozen global life sciences companies, founded and led multiple companies/new ventures, served as an EIR at SRI Ventures, ShangPharma Innovation and advises company and non-profit boards. ​ Dr. Kiron earned a BS in Chemistry, MS in Microbiology from the University of Mumbai, a PhD in Biochemistry from the Indian Institute of Science, India and an MBA from Rensselaer Polytechnic Institute, New York, USA.

Currently, Dr. Kiron is Head, BioPharma External Innovation at the Merck KGaA/EMD Serono's Silicon Valley Innovation Hub in Menlo Park, California and is exploring cutting edge game changing technologies (such as Artificial Intelligence & Machine Learning, Microbiome, Biosensors etc.) to have an impact on pharma/biotech product development and launches.
Jennifer Landress, Senior Vice President and Chief Operating Officer, Biocom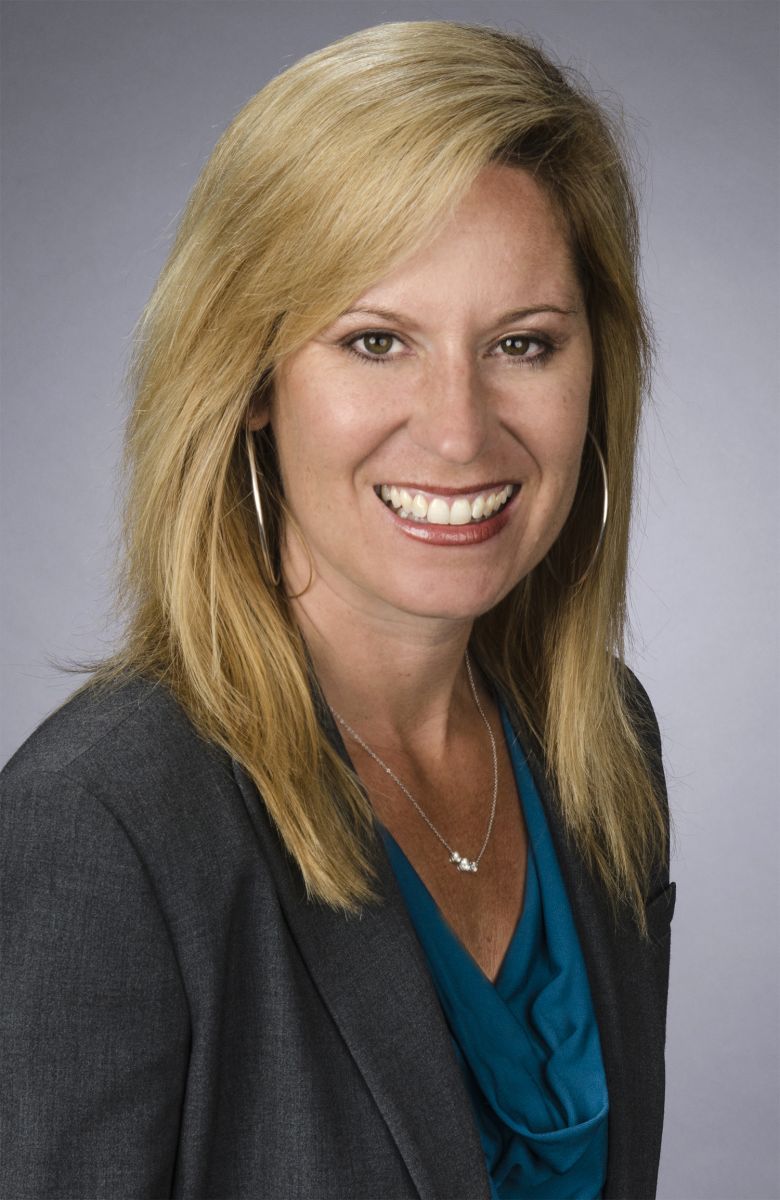 Jennifer Landress, CMP, an experienced executive with more than 15 years' experience in budget management, membership, marketing and event development and execution is the Sr. VP and Chief Operating Officer for Biocom. Prior to this she held the position of Vice President of Corporate Relations.
Jennifer oversees the budget, management and goals development for the organization. Additionally, she leads the organization's marketing and events departments to identify opportunities for increased visibility for Southern California life science companies as well as the expansion of the southern California life science community. She is also responsible for Capital Development, Board management, Strategic Planning and the International initiative.
Prior to her employment at Biocom, she was Director of Operations for the Biotechnology Innovation Organization (BIO), the world's largest biotechnology organization with more than 1,200 members worldwide.
Jennifer has a Bachelor of Arts Degree in English from Bucknell University and is a Certified Meeting Professional. She resides in San Diego with her husband, Bo, and three children
Bill Martin, PhD, President and Chief Operating Officer, Blackthorn Therapeutics
William J. Martin, PhD is a founding executive team member of BlackThorn Therapeutics where he currently serves as President and Chief Operating Officer, having served previously as Chief Scientific Officer and Head of Research and Development since the Company's inception. BlackThorn is a clinical-stage biopharmaceutical company discovering and developing targeted treatments for neurobehavioral disorders based on novel, integrative approaches to patient phenotyping. Prior to joining BlackThorn, Dr. Martin held multiple leadership positions at Theravance Biopharma, including leading the company's research portfolio planning initiative and serving as a member of the strategic partnership team and project team leader for an advanced clinical-stage central nervous system (CNS) program. He began his career at Merck where he contributed to the strategic direction of Merck's Neuroscience franchise and chaired multiple CNS development teams. Bill serves on the Advisory Council for Brown University's Carney Institute for Brain Science and is an At-Large Member of the Coalition for the Life Sciences Board of Directors. He graduated from Swarthmore College, earned a Ph.D. from Brown University, and conducted postdoctoral research at the Keck Center for Integrative Neuroscience at the University of California, San Francisco.
Samantha Miller, MSc, MBA, Co-Founder and Chief Operating Officer/Chief Business Officer, Cadence Health
Samantha Miller has over 25 years of experience in the biopharma industry in progressively more senior roles. She has held strategic and operational senior management positions with a variety of private and public companies. Samantha started her career as a scientist, and quickly found her passion for business development and licensing. Eventually she began taking on broader leadership roles in building new biopharmaceutical companies from an early stage.
Currently Samantha has dual roles in both an OTC women's health company, Cadence Health, and a clinical stage company treating cardiovascular conditions by the inhalation route, InCarda Therapeutics. She is chief operating officer and co-founder for Cadence and chief business officer for InCarda. She is also a senior strategic advisor to Dance Biopharm, a company developing inhaled therapies for diabetes. She currently holds board positions with two companies iPharma, an inhalation CRO, and PolyPlus, a battery technology company. She previously served on the board of Dance Biopharm for more than four years, as well as a non-profit board.
Prior to InCarda and Cadence, Samantha was chief business officer for Dance Biopharm, and led corporate and business development for other pharma companies, including Theravance, Inhale/Nektar, and Onyx. She began her pharmaceutical industry training with Procter & Gamble Pharmaceuticals as a marketing manager. She was also a biochemistry associate at the Salk Institute.
Ms. Miller received her MSc in microbiology & immunology from the University of Rochester School of Medicine, and MBA from the University of Rochester Simon School of Business where she was class marshall. She also holds a B.S. in biochemistry from the University of California at San Diego.
Carolyn Ng, PhD, Managing Director, Vertex Ventures HC
Carolyn Ng is a Principal of Vertex Ventures HC, a Temasek-anchored global venture capital fund specializing in early stage life sciences investments globally. At Vertex, Carolyn is responsible for driving venture investments across biotechnology, medical devices and health technology fields. Carolyn currently serves on the board of Obsidian Therapeutics and Bicycle Therapeutics, and is a board observer for Visterra, Earlens and Nuvaira. She also closely supported Vertex's investment into Twelve (acquired by Medtronic). Working across the US, Europe and Asia, she plays an active role in expanding the geographical reach of Vertex HC and its portfolio companies for cross-border collaborations, business development and syndication.
Carolyn started her healthcare training in the oncology pharmacy department of the National University Cancer Institute of Singapore, where first hand clinical experience inspired her to pursue scientific research in oncology. As an oncology scientist, she is deeply passionate about innovation that impacts patients' lives. Prior to joining Vertex, Carolyn was also a Pharma Strategy Consultant at Deallus Consulting, a specialized London-headquartered life sciences consulting firm where she led global strategic projects for clientele comprised of the top 20 global pharmaceutical companies.
Carolyn Ng holds a PhD in Cancer Molecular Biology from the NUS Graduate School for Integrative Sciences and Technology (NGS), where she was a recipient of the prestigious NGS PhD Scholarship. As an inventor and patent holder of a novel small molecule nuclear receptor activator indicated for the treatment of neuroblastoma, her research work was awarded the AAPS-NUS Prize (American Association of Pharmaceutical Society-National University of Singapore). She also holds a BS degree in Pharmacy with First Class Honours from the National University of Singapore, where she received the PSS Prize for Pharmaceutics awarded to the top graduating student in the class.
Outside of Vertex, Carolyn is a retired competitive squash player, a high intensity interval training enthusiast, and an inspiring but untalented oil painter.
Peter Noymer, PhD, Former President and CEO, Kedalion Therapeutics; Independent Advisor
Peter Noymer, PhD, currently serves as President and CEO of Kedalion Therapeutics. He joined Kedalion in 2017 and leads a team that is advancing novel therapies for topical ocular delivery using the company's proprietary AcuStream platform. Prior to Kedalion, Peter was Chief Operating Officer at SteadyMed Therapeutics (acquired by United Therapeutics), responsible for the development and scale-up of a cardiovascular therapy based on a novel, prefilled, wearable infusion system that received Orphan Drug Designation from the FDA. Earlier, he served VP of Product R&D at Alexza Pharmaceuticals (acquired by Grupo Ferrer), obtaining FDA and EMA approval for Adasuve®, the first inhalable treatment for acute agitation.
Peter also served in management roles at Aradigm Corporation, taught at Carnegie Mellon University and held engineering positions at GE earlier in his career. Dr. Noymer received MS and PhD degrees from MIT, and a BS degree from Princeton University.
Stephen Ritoch, Chairman & Chief Executive Officer, Blaise Group International

For the past eighteen years Stephen M. Ritoch has been the founding Chairman of the Board and Chief Executive Officer of Blaise Group International, Inc. (BGI), a global leading retained executive and board search and strategic services firm exclusively focused in the Life Sciences.

Prior to co-founding BGI, Mr. Ritoch served on the senior executive search team of a national executive search firm. Mr. Ritoch helped the company obtain a larger market-share for a desired IPO. Previously, Mr. Ritoch was an operations and business development specialist with a focus on growth strategies, corporate partnering, talent acquisition and organizational development. He has served in many high profile capacities with a variety of domestic and multi-national companies.

Mr. Ritoch has been an entrepreneur with two prior start-up companies. Mr. Ritoch is a noteworthy executive advisor and coach to many high profile and influential senior executive leaders within industry, academia and government institutions. He is an investor and collaborative partner in several pharmaceutical and biotechnology corporations. Mr. Ritoch has been published in the business community, internal corporate enterprises, philosophy and ethics sectors.

He had previously served on the Boards of MyPage, Inc. and Sports Zombie, Inc. Mr. Ritoch was also an Advisory Council member to Hope Funds For Cancer Research.
John Ryan, Managing Director, Wells Fargo Strategic Capital
John is a managing director and leads the Healthcare Division for Wells Fargo Strategic Capital, which provides venture and growth private equity and debt capital financing solutions to companies across most sectors of the healthcare industry. Earlier in his career John was a Managing Director with ONSET Ventures and before that he focused on health care related investments for JPMorgan Partners and Morgan Stanley Venture Partners. Prior to his work as a venture capital and private equity investor, John worked with Morgan Stanley as an investment banker serving healthcare companies. John holds an M.B.A. from the Harvard Business School and a Bachelor of Science degree with high honors from the University of Colorado..
Andrew Setikas, Senior Vice President, Business Development and Strategy, California Life Sciences Association
Andrew Setikas joined the California Life Sciences Association (CLSA) in March 2019, and serves as Senior Vice President of Business Development and Strategy. Based in CLSA's South San Francisco office, Setikas leads all business development, membership and strategic alliance activities for the association. Setikas joins CLSA from Thermo Fisher Scientific, the world leader in serving science, where he most recently served as Senior Director of Business Development, leading a group of corporate directors and teams focused on executive relationships, total company sales and collaborations with strategic academic, biotechnology and government accounts. Prior to his 12 years at Thermo Fisher, Setikas held numerous positions of increasing responsibility in the life sciences, including business development roles at Roquette Frères, Adhesives Research Inc, and FMC Corporation. Setikas holds a Masters of Business Administration in Management from the University of San Francisco, and Bachelor degrees in Chemistry and Environmental Sciences from Rutgers University.
Mahendra G. Shah, PhD, Managing Director, Vivo Capital
Dr. Shah is a highly successful pharmaceutical entrepreneur and executive. He is also the founder and executive chairman of Semnur Pharmaceuticals. Dr. Shah currently serves on the board of Soleno Therapeutics, Impel NeuroPharma, and a member of the board of trustees of St. John's University. He is also a 12 board member and charter member of EPPIC and a charter member of TIE.
Before joining Vivo in 2010, he was the founder, chairman and CEO of NextWave Pharmaceuticals, a pediatric focused specialty pharmaceutical company. From 1993 to May 2003 he was the chairman and CEO of First Horizon Pharmaceuticals, a publicly traded specialty pharmaceutical company. From 1991 to October 1999, he was vice president of E. J. Financial Enterprises, Inc., which manages a fund that invests in healthcare companies.
Dr. Shah received his Ph.D. in industrial pharmacy from St. John's University and his Bachelor's and Master's Degree in Pharmacy from L.M. College of Pharmacy in Gujarat, India.
Ruchita Sinha, Senior Director of Investments, Sanofi Ventures
Ruchita Sinha is Sr. Director of Investments at Sanofi Ventures where she invests in biopharma and digital health opportunities. She led Sanofi's investments in Inozyme, Omada Health, Evidation Health, Curisium, Click Therapeutics, Aetion, and also manages investments in Science 37 and Common Sensing. Prior to Sanofi, Ruchita was at GE Ventures, where she served as a board observer for HeadSense Medical and Caremerge and managed GE's investments in CheckCap (Nasdaq: CHEKU) and HeartFlow. She also managed GE's seed-stage portfolio of digital health investments in partnership with StartUp Health.
Ruchita has more than 17 years of healthcare experience in pharma, biotech, medical devices, and digital health. Previously, Ruchita was at Pfizer's Strategy, BD, & Portfolio Management group, and a management consultant with LEK Consulting. Ruchita started her career with Maxygen, an early stage biotech company. She holds an MBA from the University of Chicago, an MS in Cellular and Molecular Biology from the University of Wisconsin-Madison, and a BS in Biochemistry from Mount Holyoke College.
Komathi Stem, Founder & Chief Executive Officer, monARC Bionetworks
Komathi Stem, MS is passionate about transforming drug development by rethinking the way clinical trials are designed and executed. As an entrepreneurial systems thinker, she is focused on sparking an ecosystem change that accelerates research through greater collaboration across the healthcare ecosystem. She is currently the Founder and CEO of monARC Bionetworks, a healthcare data collection and analytics company focused on helping patients share their health and digital data to accelerate research and participate in clinical trials anywhere, anytime.
She has 24 years of pharmaceutical and biotech industry experience as a senior global leader at Genentech, AstraZeneca and Eli Lilly, where she built and led multi-functional global departments. As a Global Innovation Leader for Genentech, she has tested and transferred into the business, patient centric solutions for accelerating clinical research and reducing costs. Several of these solutions have sparked new startups focused on accelerating recruitment in clinical trials by leveraging mobile technologies and telemedicine for decentralized clinical trials.
Komathi is a biomedical engineer with diverse pharma/biotech leadership experience ranging from global clinical operations, strategic innovation, portfolio management, medical affairs and sales/marketing. She has extensive experience in multiple therapeutic areas including: Oncology, Neuroscience, Endocrine, Immunology, Cardiology, Respiratory, Infectious Disease, Gastroenterology and Rare Diseases.
Samuel Wu, MD, PhD, Managing Director, Acuris Partners
Sam has been a healthcare venture capital investor since 2002. He is a founding partner at Acuris, which was recently launched by the MedImmune Ventures team out of AstraZeneca. Previously he was the managing director of MedImmune Ventures' West Coast office from 2010 to 2016, and a principal at SV Life Sciences, where he invested in a broad range of biopharmaceutical, platform and medical device companies. Sam is or has been a board member of Applied Genetic Technologies Corp (NASDAQ:AGTC), Cerapedics, Hydra Biosciences, Ocular Therapeutix (NASDAQ:OCUL), and the California Life Sciences Institute. Prior to his VC career, he was an Engagement Manager with McKinsey and Company, leading teams of consultants serving life science clients on M&A, portfolio analysis and other strategic issues.
Sam holds a B.A. magna cum laude in Biochemistry from Harvard University, attended Stanford University School of Medicine where he earned an M.D. and a Ph.D. in Biochemistry as a Howard Hughes Fellow, and trained in Internal Medicine at the University of California, Los Angeles.
Asish Xavier, PhD, Vice President, Venture Investments, Johnson & Johnson Innovation – JJDC, Inc.
Asish is based in the Johnson & Johnson California Innovation Center in Menlo Park, CA. Asish focuses on venture investments in biotechnology and diagnostics. Asish joined JJDC in 2004, and has led or co-led investments in over 20 biotech, diagnostics and medtech deals.
Asish previously worked in business development at BioRexis Pharmaceutical Corporation (King of Prussia, PA) which was acquired by Pfizer in 2007. While at BioRexis, he assisted the company in raising a $30 million round of financing. Asish has worked in business development at Structural GenomiX, Inc. (San Diego, CA), acquired by Eli Lilly in 2008; and, was a project leader at Message Pharmaceuticals, Inc. (Malvern, PA).
Asish received a Ph.D. in Chemical Engineering from the University of Houston and a MBA from the Wharton School of the University of Pennsylvania, where he graduated with honors. He received a Bachelor of Technology in Chemical Engineering from the Indian Institute of Technology, Kanpur, India. Asish was a postdoctoral research fellow in the Department of Chemistry at the Johns Hopkins University.